Welcome to the 2018 Virtual Summer Camps & Programs Fair!
There Are Programs and Camps for Kids, Tweens & Teens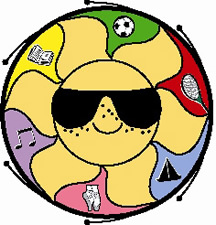 Look below at the program categories and then visit the category pages to learn more about the programs on offer this summer.
Our Fair sponsors are:
American Camping Association
Oakland Parks & Recreation
Thanks for your support and promotion of this year's Summer Camps Virtual Fair!

.
To see the pages with the program descriptions, click on the heading below for each category.
 

Alexa Cafe

Gaia Girls Passages Summer Programs

GirlVentures Summer Programs
Girl Scouts of Northern California Camps

Oasis Dance Project
Summer Beginner & Advanced Filmmaking Camps

Aurora School Summer Camps
BandWorks Rock 'n' Roll Summer Camp

Bay Area Shakespeare Camp
Camp Winnarainbow
Cazadero Music Camp
Circus Summer Camps
Doug's Drama Summer Camps

East Bay Dance Center Summer Day Camp
Go! Girls Camp/Productions 2018
Havaya Arts
Music Discovery Workshop
Oakland Public Conservatory of Music
Town Camp

Fair Sponsors




Bay Camp & Fishing Camp
Camp Concord Youth Camp\

Camp Unalayee
Deer Crossing Camp
Oakland Feather River Camp
Roughing It Day Camp
Sailing Camp
Summer Day Camps
Town Camp
Trackers Earth
Tree Frog Treks
Urban Adventure Camps

American Camping Association
Oakland Parks & Recreation

 

ATDP, Academic Talent Development Program UCB
Aurora School Summer Camps
Cooking Round the World
Eden Village West
Fiddleheads Summer Camp
Kids' Carpentry Summer Programs
"Sew What" BayGanda
Oakland Zoo – Zoo Camp
Shu Ren Bay Area Adventure Camp

Town Camp

World of Wonder – The Unique Child

 

ARPD Summer Programs & Camps
Cal Youth Camps
Camp Nashoba North
City of Emeryville Skyhawks Sports Camps
Jack Hyde Soccer Camp
Martial Arts & Japanese Culture Summer Camp
Town Camp


 

AIM HIgh
Aloha Mind Math
ATDP, Academic Talent Development Program at UC Berkeley
Aurora School Summer Camps

Black Girls Code
Camp Galileo & Galileo Summer Quest
Chabot Summer Science Camp
City of Emeryville STEM Camps
iD Tech Camps
TechKnowHow Summer Camps
UC Berkeley embARC Summer Design Academy