Saturday, January 20, 2018:
AAUW Oakland-Piedmont At the Women's March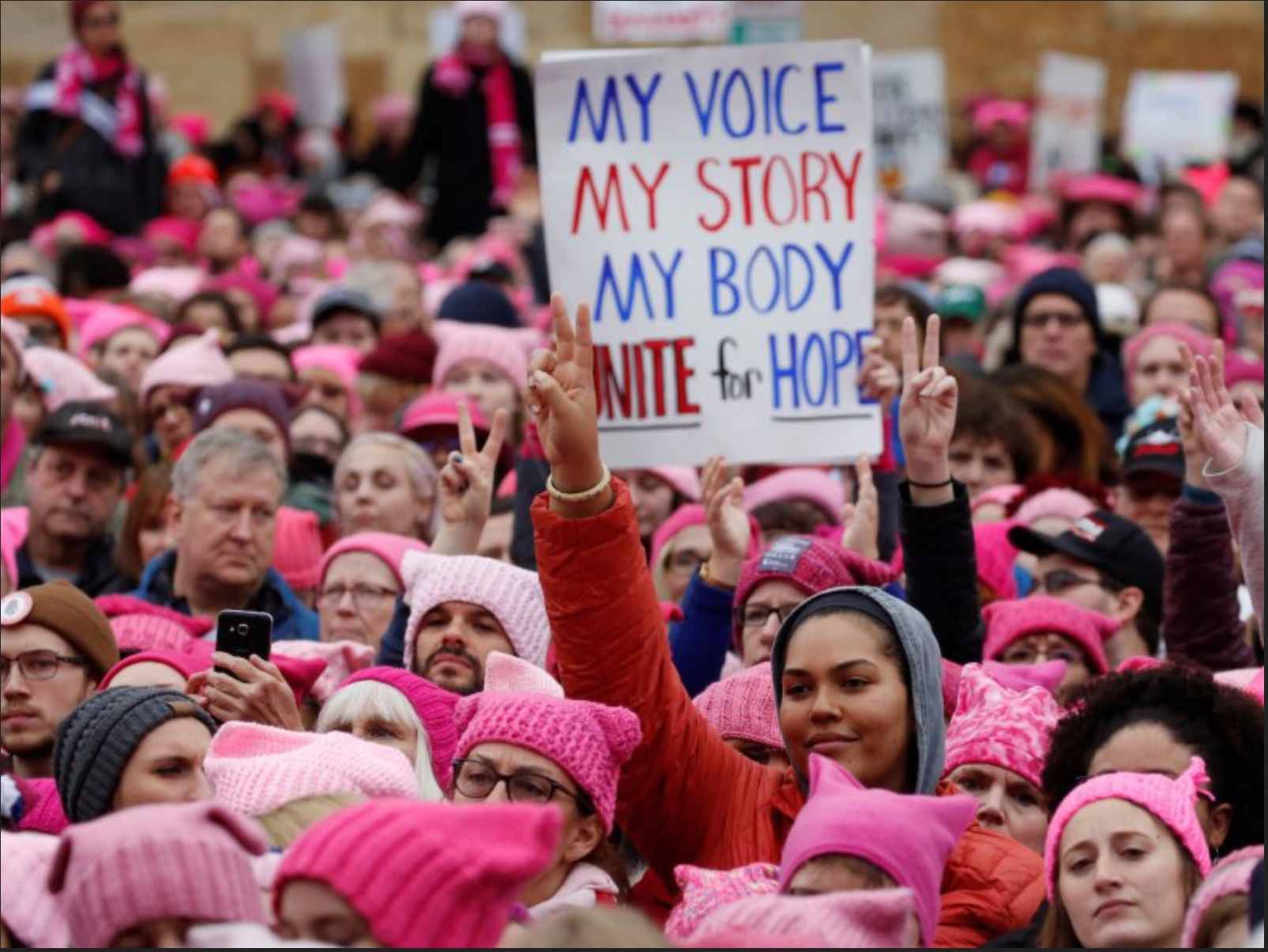 Again this year, we joined the throngs of women marching in Oakland!   We are witnessing the beginning of a cultural change, a change that AAUW has been championing since 1881.
Me Too! brought secrets out in the open, giving all of us a forum to speak up and support each other.  Time's Up! is raising funds for a legal defense fund for victims of sexual harassment. 
And hope is alive.  Oprah once again proved to be an inspiration when, at the Golden Globes, she spoke directly to the young girls in the audience, stating that"a new day is on the horizon."
The Women's March 2018 on January 20th demonstrated that we will not be silenced.  Together we can lead change.