About Us
The American Association of University Women (AAUW) is a national organization that promotes equity for all women and girls, lifelong education, and positive societal change.  Our commitment to these issues is reflected in our activism.  Our branch has more than 90 active members; we meet regularly as a group for programs of common interest and also in smaller interest groups.  Many lifelong friendships are forged through the activities of the branch.
It's quick and easy to join AAUW Oakland-Piedmont!   Click here to access our membership form.

Saturday, January 20, 2018: 
AAUW Oakland-Piedmont At the Women's March
Again this year, we joined the throngs of women marching in Oakland!   We are witnessing the beginning of a cultural change, a change that AAUW has been championing since 1881.
Me Too! brought secrets out in the open, giving all of us a forum to speak up and support each other.  Time's Up! is raising funds for a legal defense fund for victims of sexual harassment. 
And hope is alive.  Oprah once again proved to be an inspiration when, at the Golden Globes, she spoke directly to the young girls in the audience, stating that"a new day is on the horizon."
The Women's March 2018 on January 20th demonstrated that we will not be silenced.  Together we can lead change.

Saturday, January 20, 2018
It's Time for the 2ND Women's March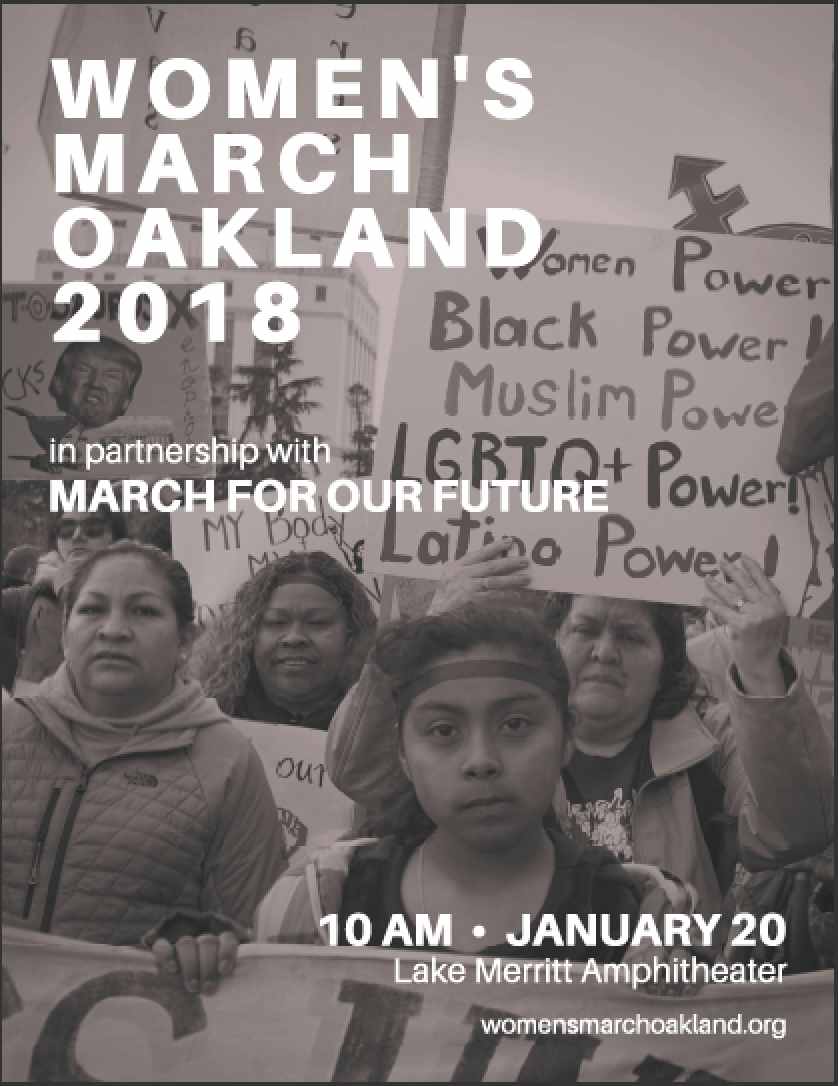 Join us in making women's voices heard!   We'll gather at 9:30am on Saturday, January 20th at Laney College in the quad in front of the Student Center.
If you're not familiar with Laney campus, download the pdf map and directory for the campus:
Laney College Map – Meet in Quad in Front of Student Center at 9-30 on Sat 1-20-18
See you there!

Monday, November 13, 2017
Join us at a program hosted by our sister Branch in Berkeley:
DACA
Dreamers, Policy & Passion
Speakers Include:
Nancy E, O'Malley Alameda County DA
Dustin Bankston, Berkley Immigration Attorney
Invited Local Students Impacted by DACA & Others
DATE:               Monday, November 13, 2017 . . .
TIME:               6:30  to 8:30 pm
LOCATION:    Berkeley City College in the Auditorium – Lower Floor .. . . . . . . . . . . . . . . .   . . . . . . . . .. . .. . . .  .2050 Center St., Berkeley  CA  94704 . . . . . . . . . . . . . . . . . . . . . . . .  . . . . . . . . . . . . . . . . . . . . . . . . .(Half a block from the Downtown Berkeley BART Station)
COST:             Free & Open to the Public, Handicapped Accessible

Saturday, September 9, 2017
Join us at this year's
Annual Kick-Off Meeting
Guest Speaker:  Our featured speaker is Dr. Tammeil Gilkerson, the President Laney College.  She'll address the challenges in higher education today, her vision for Laney and the broader community and how our branch might work with her.
National Convention Highlights & Upcoming Events:  Diane Rawicz, our branch's First Vice President, attended the AAUW national convention in June.  She'll share AAUW's priorities for the year, as well as insights and moments of inspiration.  Diane will also speak about upcoming programs of our branch.
Tech Trek Highlights:  As always, we'll  hear from some of the wonderful girls who attended Tech Trek this summer, who will discuss how their experiences have opened up a world in which they can envision a future in a STEM career.
DATE:   Saturday, September 9, 2017
TIME:   9:30 – Registration/Silent Auction/Continental Breakfast  10am – Program
LOCATION:  East Bay Parks Trudeau Training Center, 11500 Skyline Blvd. Oakland
COST:    Free

Saturday, June 3, 2017 – Members Program

Celebrate our Branch's 65th Anniversary!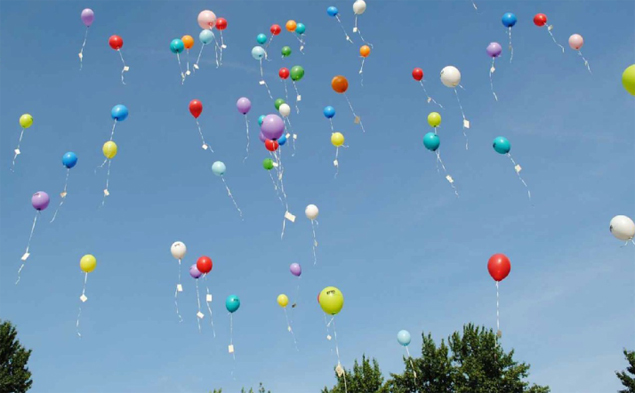 Here's our program:
Help us honor the two branch members who have been in AAUW the longest, as well as members being honored for service to the branch.
Thank out-going Board officers, and vote for and welcome new Board officers.
Watch a short presentation on AAUW highlights since the 1950s.
Listen to AAUW Fellow Je'Nen Chastain, a leader in the field of architecture, talk about her focus on the intersection of design and business strategy.
Finally, share some delicious cake with us!
ALL attendees will be entered into a raffle to win a year's free membership!
DATE: 

  Saturday, June 3, 2017


TIME:

    10:00-11:30 AM
LOCATION:  Veterans Memorial Building — 200 Grand Avenue, Oakland
COST:    Free
PLEASE RSVP –  either way –  to help us plan for the event at:
To view previous events:   Go to the sidebar on the right and select the 'Eve