Our branch has several committees focusing on community service projects; they are:  AAUW At the Library, Start Smart, Tech Trek and our Public Policy outreach program.
AAUW At the Library

. . . . . . . . . . . . . . . . . . . . . . . . . . . . . . . . . . . . .
MLK Elementary School LIbrary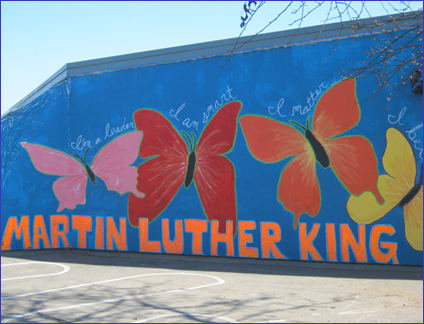 Our volunteer team goes 'back to school' each August.  Branch members provide a year long library program to 80-plus students in an under served community, helping to advance the educational achievements of these young students.

We volunteer in the library at Martin Luther King Elementary School in West Oakland, where we read to students and help them find interesting books to check out.  We also donate new books to this library during the school year and help maintain a popular and diverse collection of books.  As the year ends, each of the 300 students in the school selects a book to keep for their own to help maintain their literacy level over the summer.
To volunteer or learn more about AAUW At the Library, contact  Stephanie Woodbury.
Note:  In spite of the close of schools during covid-19, we were still able to donate new books to the students.
Start Smart Salary Negotiation Workshops
The gender pay gap starts just one year out of college with women making 82 cents to a man's dollar — and this disadvantage only worsens over time.  That's why it's crucial to establish a fair package of salary & benefits from the start.
This 2-hour workshop is designed to provide young women with the skills and confidence they need to successfully negotiate their salary and benefits at the beginning of their careers. 
Our branch offers this program on a regular basis at local college campuses, with students from Dominican University, Mills College, Laney College and Cal Maritime among those who have completed the Start Smart workshop.

If you'd like to volunteer with this group or learn more about the program, contact  Diane Rawicz.
Note:  During covid-19 SIP, a free online version of Start Smart can be taken at your own pace, at:  https://courses.aauw.org/learn
Tech Trek –  Student STEM Camp

Since 1998, each year our branch has awarded scholarships to girls attending middle school to a week-long STEM summer camp at Stanford, UC Davis or Sonoma State University.  For the several past years, we've sent 12 girls to Tech Trek camp every year at Sonoma State University in June.  While this program went online in 2021, we hope to send 12 girls to camp again in 2022.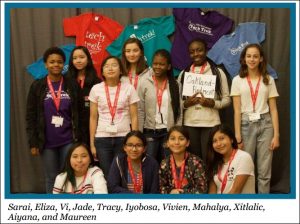 For more information about this program, visit the Tech Trek page.
You can also learn more here, about the activities at a recent session of the camp held at Sonoma State University. from one of the camp 'dorm moms,'
To ask about Tech Trek volunteer opportunities with our branch, email Nancy Adams.
Public Policy
Our Public Policy programs focus on raising awareness and educating our community on political and social issues through occasional presentations for the public.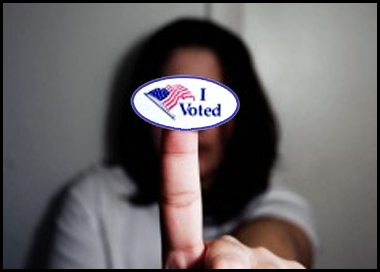 This group also encourages taking action through activities such as the Two Minute Activist program, which makes it easy for members to help advocate for girls & women's causes.
To learn more about about the committee's current focus, you can visit our public policy page.
You can also email the Chair of our Community Advocacy Group, Kathleen Cha, to learn more.