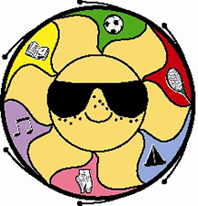 Sign Up Now to Feature Your Camp or Program at the
2020 Summer Camps & Programs Virtual Fair
The Fair will launch on Saturday morning, March 14th
         The deadline for listing submissions is Monday, March 2nd*
* We will accept late submissions, and though we can't guarantee they will be posted by March 14th, we will post them as soon as possible.
Please follow the instructions below to submit your program listings for our 2020 Summer Camps & Programs Virtual Fair.
Your program listing for this year will launch on Saturday morning, March 14th, and will be continuously listed  through February 2020.
The listing fee is $50.

 To ensure your program description is posted when the Virtual Fair launches:



The deadline for program listing submissions is:  Monday, March 2nd .
Please pay for your listing by mailing your check to address you receive in our letter.  To get the mailing address, you can also contact us at aauwcampfair@gmail.com.

Then submit your program description in the fields below by the deadline.

Be sure to submit a logo jpeg for your listing via one of the options listed below.
If you would like to see your program listing from 2019:
Click here to access the complete list of 2019 Programs by category.
Then click on the appropriate category text link (not your program name).

Once on the category page, scroll down to find your listing. Then you can copy and paste the text into the description field further down this page and edit it for this year's submission.
♦ Guidelines for the Description Field:
The only text that will appear in your listing is the text you enter in the fields below for 1) your web site's url,  2)  organization's name and  3) program description.  The other fields are to help us reach you if there are any questions about your listing.
• There is a limit of 1250 characters (including spaces) in the description field.  You can include more info within the 1250 character  limit by using bullets or itemized lists, as these formats do not include a line between items.  Use an asterisk to indicate a bullet.
• The text will all be bold.  To emphasize a word or sub-head, use this squared style of brackets [  ] to indicate any text to be italicized or you can use all CAPS for emphasis.

♦♦ About Your Website Link:
• You can link to any page on your site (not just the home page), by submitting a page-specific url in the form below.
If you have any questions about listing your program, please email us here.
Remember:   To ensure your listing is included when we launch the Fair on Monday, March 14th,  submit your payment, text and logo jpeg by Monday, March 2.